The Orang Asli community in Malaysia has come a long way and has achieved continuous success both in the academic and in sports. The talents and efforts of this community should be commended by all as they deserve to enjoy a better quality of life too.
The Government, through the Department of Orang Asli Development (JAKOA), continues to help in empowering their standard of living, education and socio-economic development. Among successful Orang Asli are as below :-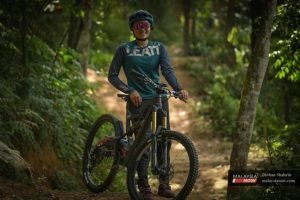 From water girl to national mountain biker for This Orang Asli Lady.
A young Orang Asli woman from Pahang is out to prove that nothing is impossible in sports as long as you work hard enough and long enough to chase your dreams. Nia Vanessa Suhana, 23, used to accompany her friend, Siti Natasha, to the cycling track every weekend to watch her train. Nia never predicted she would become mountain biker as her career initially began as a canoeing or rowing athlete. Following Siti Natasha to her training sessions, she kept mostly to the sidelines, bringing the others water whenever they were thirsty. Eventually, though, the trainer invited Nia to join in as well. That was the start of her career in mountain biking — a sport where speed and endurance are equally needed. At that moment, Nia was only 15 years old and still attending boarding school in Kuantan. Her coach's determination is the primary drive of her participation in the extreme sport. Without realizing it, the enduro bike sports has seeped through her passion and by the time she was 17, she started participating in competitions on both the domestic and international fronts. Now, she is recognised as one of the country's best line-ups in the sport. Recently, she clinched first place in the women's open category at the Enduro Bukit 300 Challenge 2022 in Perak. In the international arena, Nia has participated in competitions in the Philippines, Thailand, and Indonesia, finishing among the top three in each one. Nia is the oldest of four siblings, her mother is from the Temuan tribe while her father is from the Semelai community. She is currently in her final semester of sports science major at Universiti Kebangsaan Malaysia in Bangi.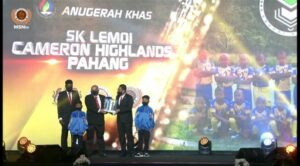 The Botaks Receive the Special Award of 2019/2020 National Sports Award
The SK Lemoi Football Team recently received the Special Award of 2019/ 2020 National Sports Award from the Minister of Youth and Sports, YB Dato' Seri Ahmad Faizal bin Dato' Azumu at a ceremony held in Kuala Lumpur. The award is given to an individual or organisation that is not in the mainstream but demonstrates seriousness and commitment above and beyond the norm, as well as the ability to produce an honourable performance. For the record, SK Lemoi football team, also known as The Botaks, won the MSSD Cameron Highlands Under 12 Football Championship in both 2018 and 2019. Furthermore, due to the pandemic, the award ceremony was held on a one-time basis for the first time in 2019/2020.
Zumika Azmi and Sasha Azmi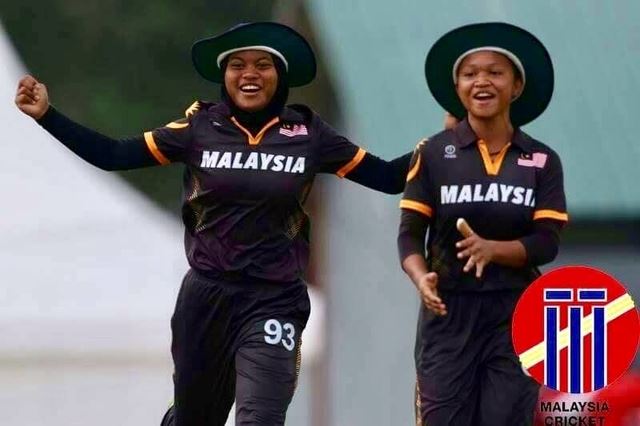 Zumika Azmi dan Sasha Azmi
Zumika Azmi, 19, and Sasha Azmi, 17, are from the Temiar tribe originated from Gua Musang, Kelantan. Both have been active in sports since their school days and later successfully representing Malaysia in cricket. Zumika and Sasha are the national squad players and currently undergoing training with coach Thushara Prabath Kodikara since August 2020. The siblings grew up in Pos Gob Settlement in Gua Musang, Kelantan, and have contributed to national cricket squad and bagged the bronze medal in the T20 SEA Games.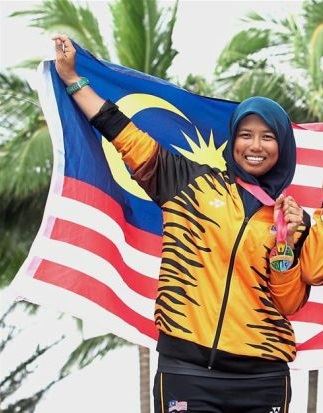 Norashikin Mohamad Sayed
She is the first Orang Asli to represent Malaysia in sailing. Norashikin began to show her talent in sailing when she was in Sekolah Kebangsaan (SK) Bukit Bangkong, Sungai Pelek, Sepang. She is also a graduate of UiTM Perlis majoring in Diploma in Sports Science. Her impressive achievements include winning a gold medal in the Asian Sailing Championships 2010 in China, a silver medal in 2010 Asian Games China, a bronze medal in the SEA Games 2013 Myanmar, a gold medal in the SEA Games 2015 Singapore and a silver medal in the SEA Games Kuala Lumpur 2017.
Muhammad Nasri bin Mamat A.K.A LimakJimar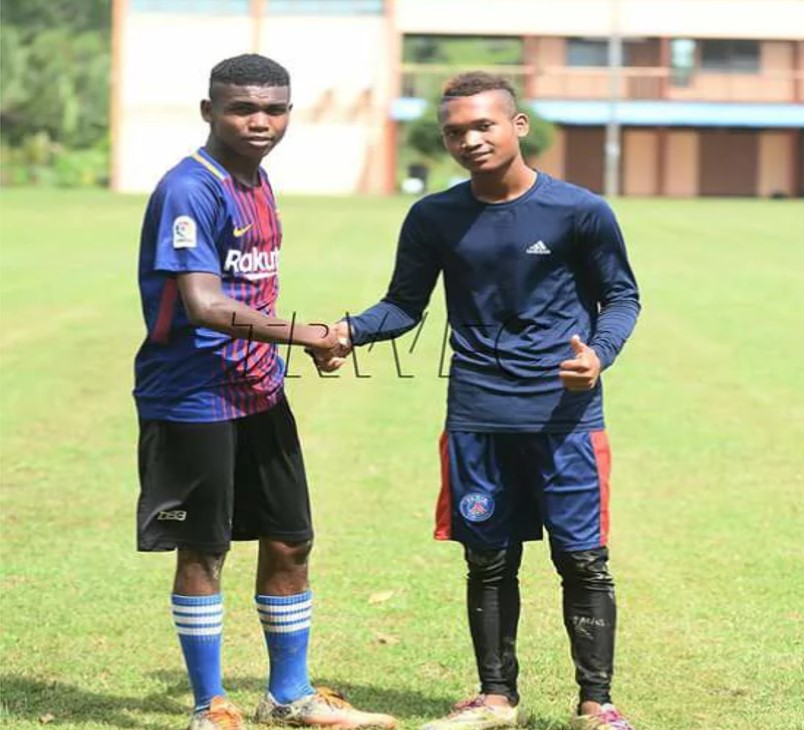 Muhammad Nasri bin Mamat A.K.A LimakJimar
Muhammad Nasri bin Mamat, also known as Limakjimar (in Barcelona jersey) and his friend Zaidi Bin Rashid have finally found the best platform to polish their skills in the world of football. The two young players were approached by the Football Association of Kelantan (KAFA) to try their luck for the selection of Kelantan President Cup squad. The encouragement and support given by KAFA has enabled to ignite passion and confidence among the youths from the Orang Asli community in Kelantan to explore and find the best platform to showcase and polish their football skills.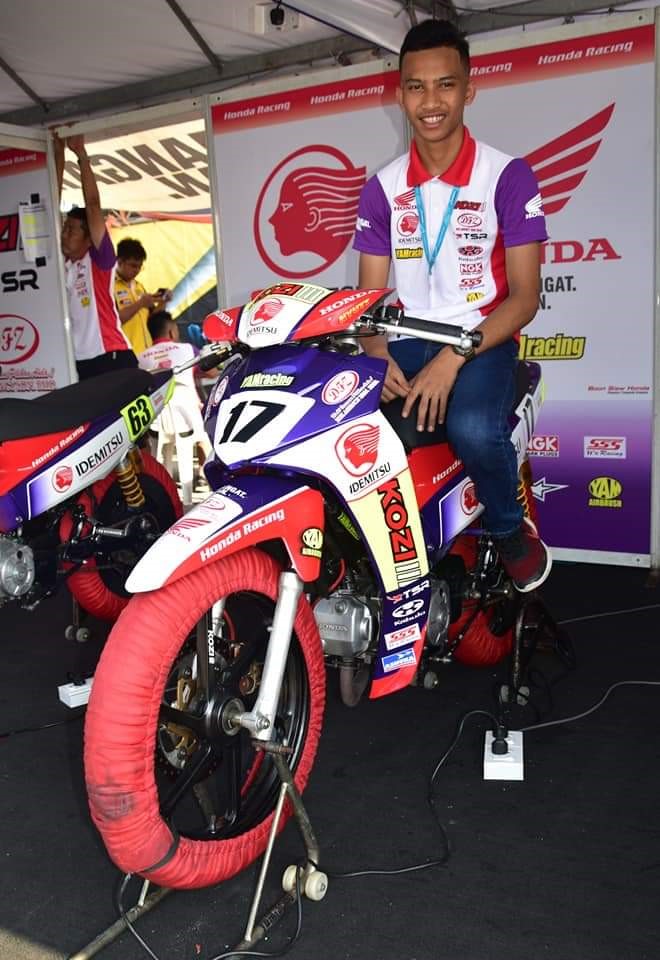 Haizil Azri Bin Hadi
Hairil Azri grew up in Orang Asli settlement Bukit Tadom, Banting, Selangor. The avid racer ventured into motorsports in 2013, when he was 11 years old. Following the footsteps of his older brother, Azrul Affendi, he was involved in the Kayo MiniGP Malaysia race (2014) and managed to secure 5th place in the race. He has achieved many glorious achievements throughout his involvement in motorsports. Haizil always completed his race in good rank. He also joined the Idemitsu Kozi DFZ Yam Honda Racing Team.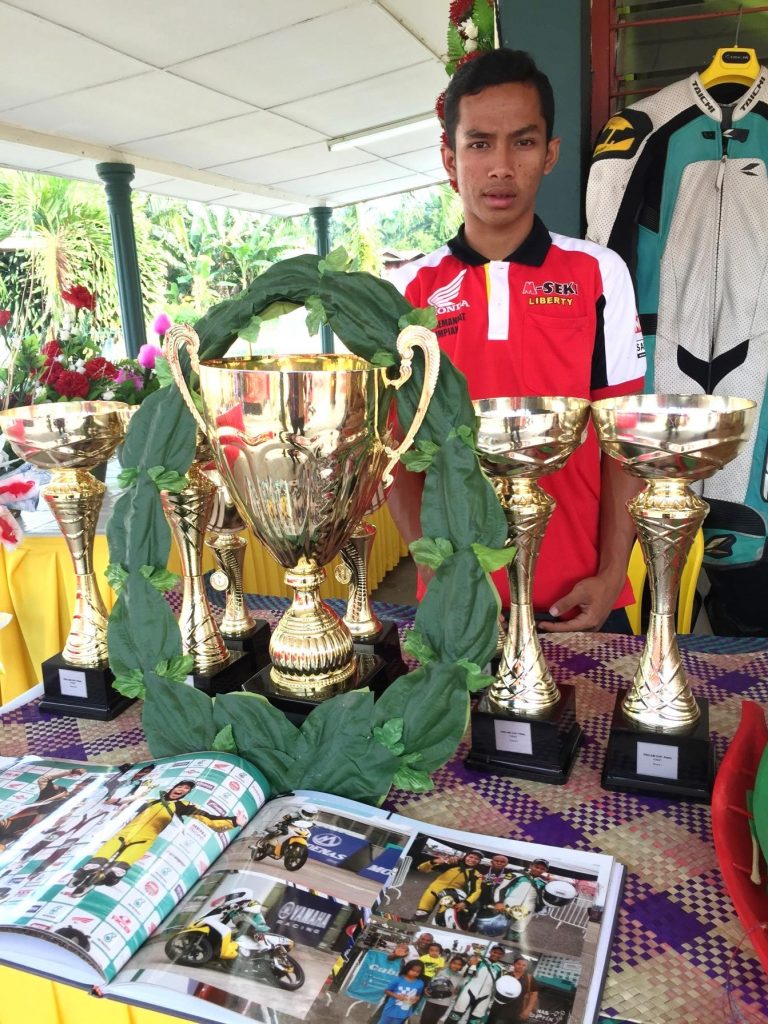 Azrul Affendi Bin Hadi
He is the first Orang Asli to participate and actively involved in motorsports. He was captivated in motorsports since young and started his involvement in motorcycle racing in 2012. His interest grew in 2013 when he raced in the Petronas Cub Prix Championship. He achieved many commendable accomplishments throughout his participation in this field. Beside constantly getting top positions, Azrul also managed to record four podium victories in the 2015 Pro-Am championship race and to this day still participates in the Malaysian Cub Prix Championship. He became the first Orang Asli to enter the Asia Road Racing Championship in 2019, also participated by Japanese and Australian racers./p>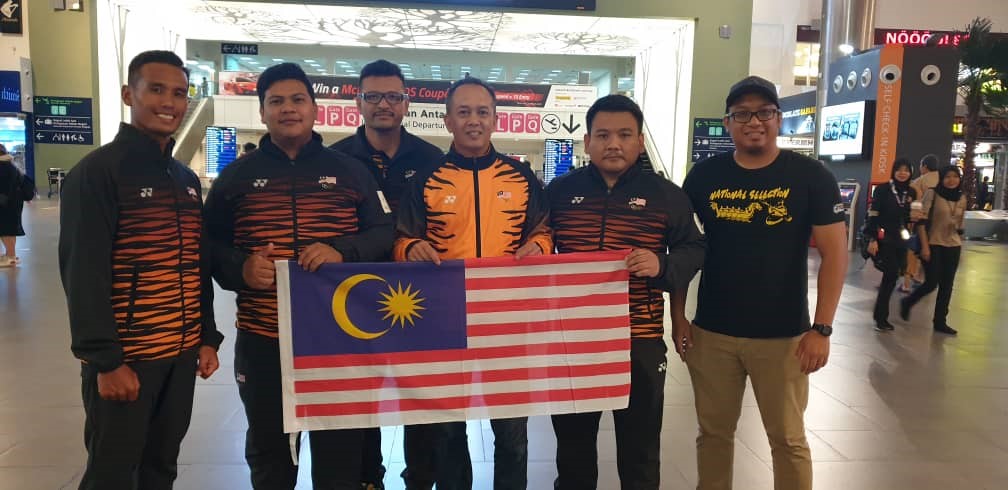 J.Murni bin Mohamad
J. Murni is a Semelai from Orang Asli settlement of Bukit Rok, Tasek Bera, Pahang. He represented Malaysia in kayaking – SUKMA Pahang in 1996 (bronze medal), SEA Games Jakarta in 1997 (bronze medal), World Wild Water, Telom Descent (gold medal), South East Asia Championship in Yangon, Myamar (1 silver medal & 2 bronze medals), and International Sedim Wild Water in 1998 (gold medal). He has ventured into coaching and was the coach for the national team in 1999 until 2000 and coach for Penang SUKMA team (2 silvers and 1 bronze), coach for Terengganu team in 2008, coach for Melaka in 2010 for SUKMA (3 bronze medals) in 2011, he led Kuala Lumpur in SUKMA and the team took home 6 medals. In 2014, he coached Perlis (1 gold, 6 silver and 3 bronze medals).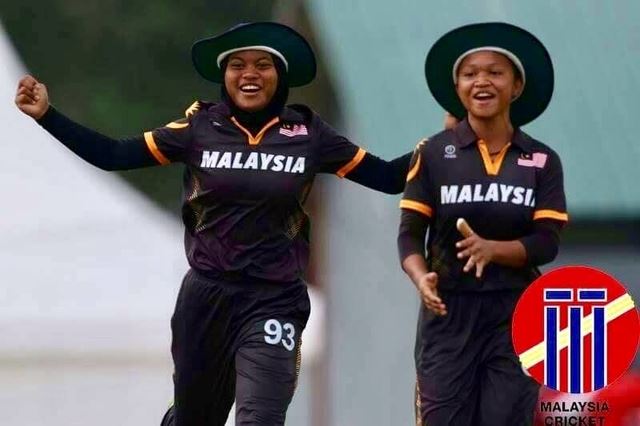 Zumika Azmi dan Sasha Azmi
Zumika Azmi, 19 dan Sasha Azmi,17 yang berasal dari suku kaum Temiar dan berasal dari Gua Musang Kelantan ini aktif bersukan sejak dari sekolah lagi sehingga berjaya mewakili Malaysia dalam sukan kriket. Kedua-adik beradik yang merupakan pemain skuad negara kini menjalani latihan bersama jurulatih Thushara Prabath Kodikara sejak bulan Ogos 2020. Zumika dan Sasha Azmi yang berasal dari perkampungan Orang Asli Pos Gob, Gua Musang, Kelantan ini membantu skuad kriket negara meraih pingat gangsa acara T20 Sukan SEA.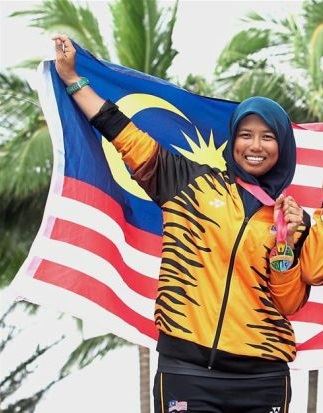 Norashikin Mohamad Sayed
Gadis ini merupakan anak orang asli pertama yang mewakili negara dalam Sukan Layar. Norashikin mula menunjukkan bakatnya dalam bidang sukan layar bermula dengan berpindah ke Sekolah Kebangsaan (SK) Bukit Bangkong, Sungai Pelek, Sepang. Dia juga merupakan graduan UITM Perlis dalam jurusan Diploma Sains Sukan. Pencapaiannya juga sangat memberangsangkan apabila dia memperoleh pingat emas Kejohanan Kapal Layar Asia di China 2010, pingat perak Sukan Asia China 2010, pingat gangsa Sukan SEA Myanmar 2012, pingat emas Sukan SEA Singapura 2015 dan pingat perak Sukan SEA KL 2017.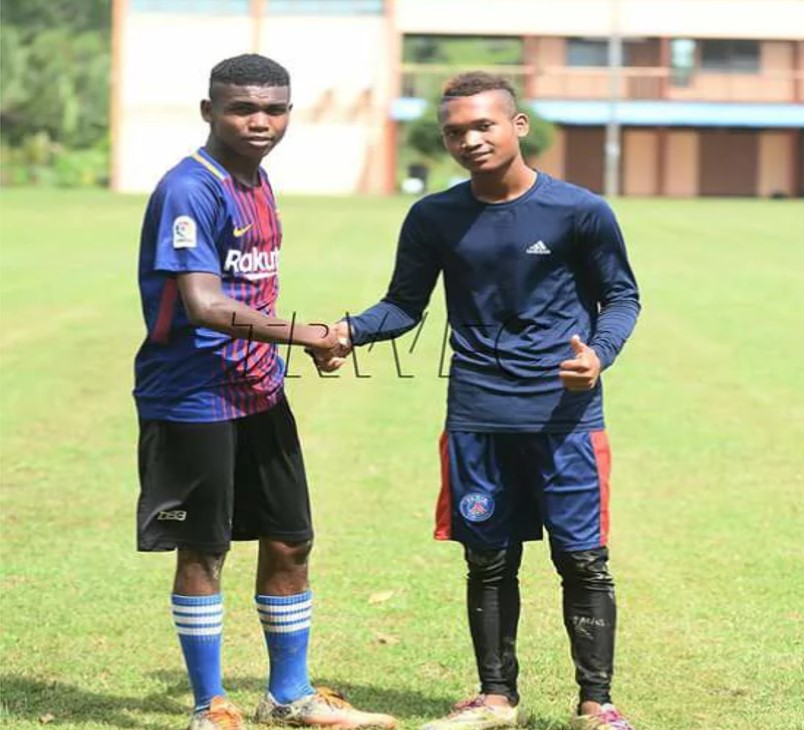 Muhammad Nasri bin Mamat A.K.A LimakJimar
Muhammad Nasri bin Mamat a.k.a Limakjimar (jersi Barcelona) dan sahabatnya Zaidi Bin Rashid akhirnya temui platform terbaik untuk menggilap bakat mereka dalam dunia bola sepak apabila dilamar persatuan Bolasepak Kelantan (KAFA) untuk mencuba nasib dalam pemilihan pemain skuad Piala Presiden Kelantan. Galakan dan sokongan yang telah diberikan oleh KAFA ini mampu menyuntik semangat dan keyakinan yang cukup tinggi buat anak-anak muda dari masyarakat orang asli di negeri Kelantan untuk keluar dan mencari platform terbaik bagi mengetengahkan dan menggilap lagi bakat mereka dalam sukan bolasepak.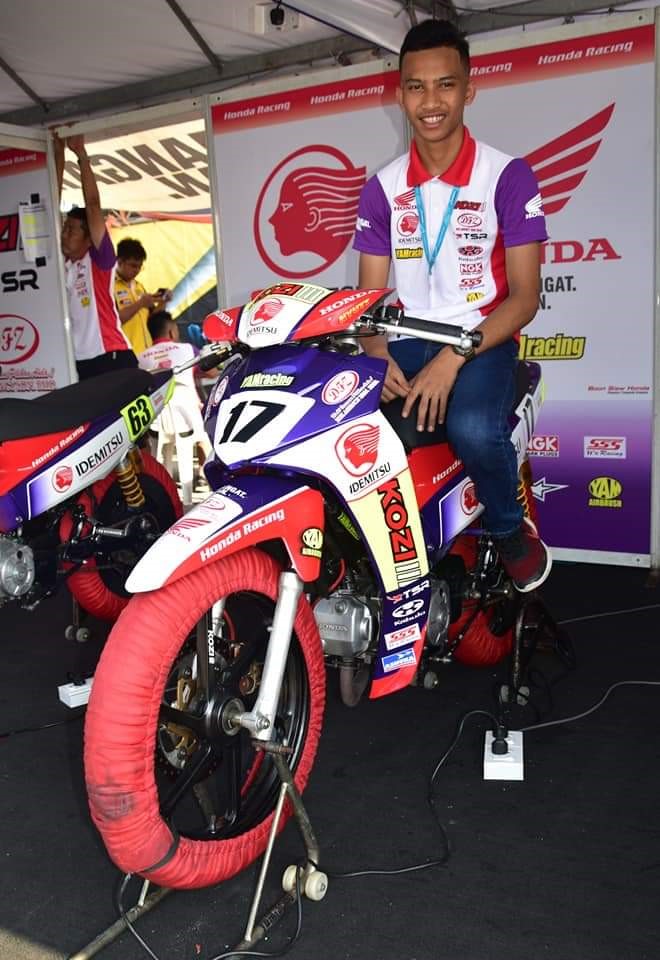 Haizil Azri Bin Hadi
Beliau berasal dari Kampung Orang Asli Bukit Tadom, Banting, Selangor. Beliau menceburkan diri dalam sukan permotoran pada tahun 2013, ketika berumur 11 tahun. Mengikut jejak langkah ayah dan abang beliau, Azrul Affendi, beliau telah melibatkan diri dalam perlumbaan Kayo MiniGP Malaysia (2014) dan telah mendapat tempat ke-5 dalam perlumbaan tersebut. Beliau telah mencapai banyak kajayaan yang membanggakan sepanjang penglibatan dalam sukan permotoran. Beliau sentiasa mendapat kedudukan tempat yang membanggakan. Beliau juga menyertai Idemitsu Kozi DFZ Yam Honda Racing Team.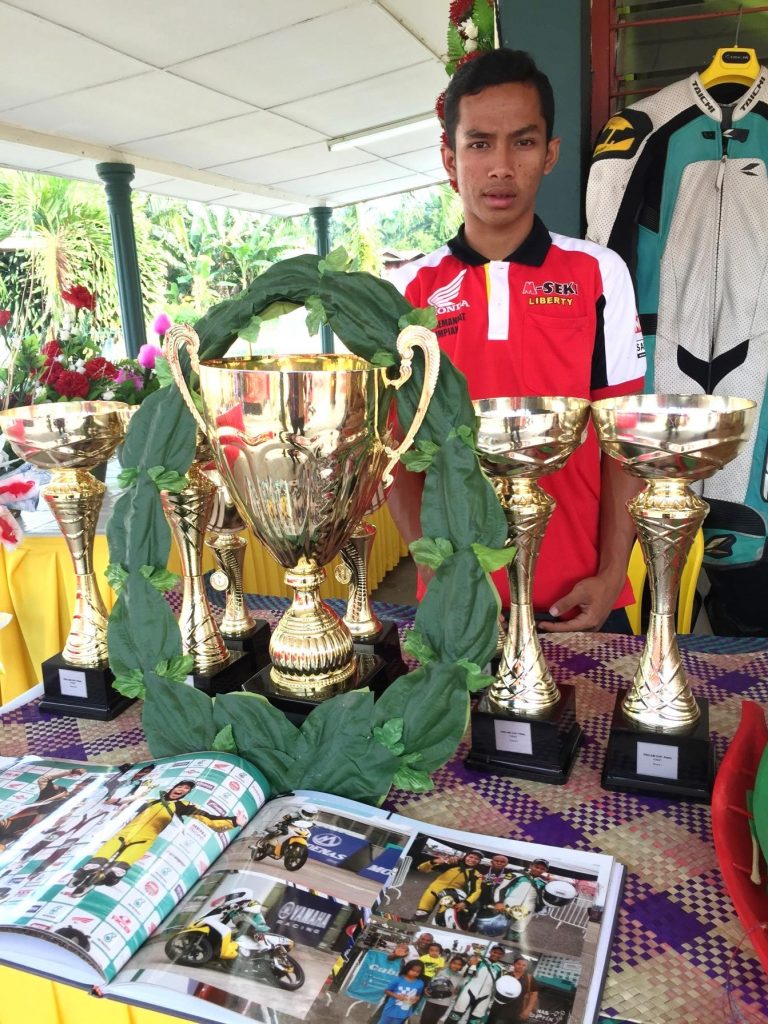 Azrul Affendi Bin Hadi
Merupakan orang asli pertama yang menyertai dan melibatkan diri dalam sukan permotoran. Beliau mula berminat dengan sukan permotoran sejak kecil lagi dan mula menjinakkan diri dalam sukan ini pada tahun 2012. Minat beliau ini berkembang pada tahun 2013 apabila beliau terlibat dalam perlumbaan motor Petronas CubPrix. Beliau telah mencapai beberapa pencapaian yang membanggakan sepanjang penyertaan dalam sukan permotoran ini. Beliau sentiasa mendapat kedudukan tempat yang terbaik. Beliau juga telah berjaya mencatat empat kemenangan podium pada perlumbaan juara Pro-Am 2015 dan sehingga kini masih menyertai perlumbaan Malaysian CubPrix. Pada tahun ini, beliau merupakan anak orang asli pertama yang menyertai perlumbaan Asia Road Racing Championship 2019, yang turut disertai oleh peserta dari Jepun dan Australia.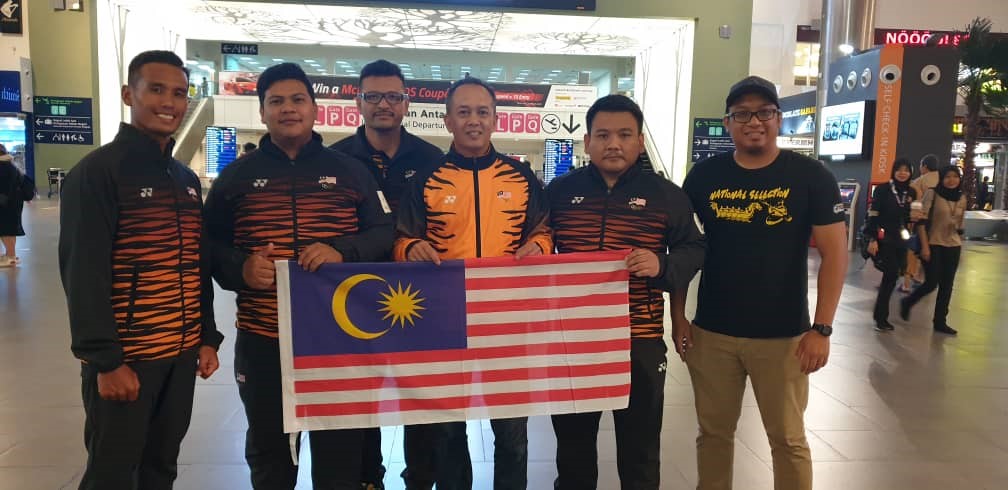 J.Murni bin Mohamad
Beliau dari suku kaum Semelai yang berasal dari Kampung Orang Asli Bukit Rok, Tasek Bera Negeri Pahang. Beliau mewakili Negara dalam acara sukan berkayak.- SUKMA Pahang pada tahun 1996 (pingat gangsa), Sukan SEA Jakarta pada tahun 1997 (pingat gangsa), World Wild Water, Telom Decent (pingat emas), South East Asia Champ, Yanggon Myamar (1 pingat perak & 2 pingat gangsa), dan International Sedim Wild Water pada tahun 1998 (pingat emas). Beliau telah menceburi bidang kejurulatihan dan pernah menjadi jurulatih Malaysia pada tahun 1999 sehingga 2000, jurulatih bagi pasukan SUKMA Pulau Pinang pada tahun 2000 (2 perak dan 1 gangsa), jurulatih bagi negeri Terengganu pada tahun 2008, jurulatih bagi negeri Melaka untuk SUKMA pada tahun 2010 (3 pingat gangsa). Pada tahun 2011, beliau memimpin Kuala Lumpur dalam SUKMA dan memperolehi 6 pingat perak, dan jurulatih bagi negeri Perlis pada tahun 2014 (1 emas, 6 perak dan 3 gangsa) .